Cost
Our costs vary depending on tour requirements (as we are quite flexible!). If you contact by email ( soleary@trail-seekers.com) or phone us on +353 21 4870919 we will give you a complete price.
Our aim is:
"To ensure our guests have one of the most memorable holidays one could wish for while biking with us in our wonderful region"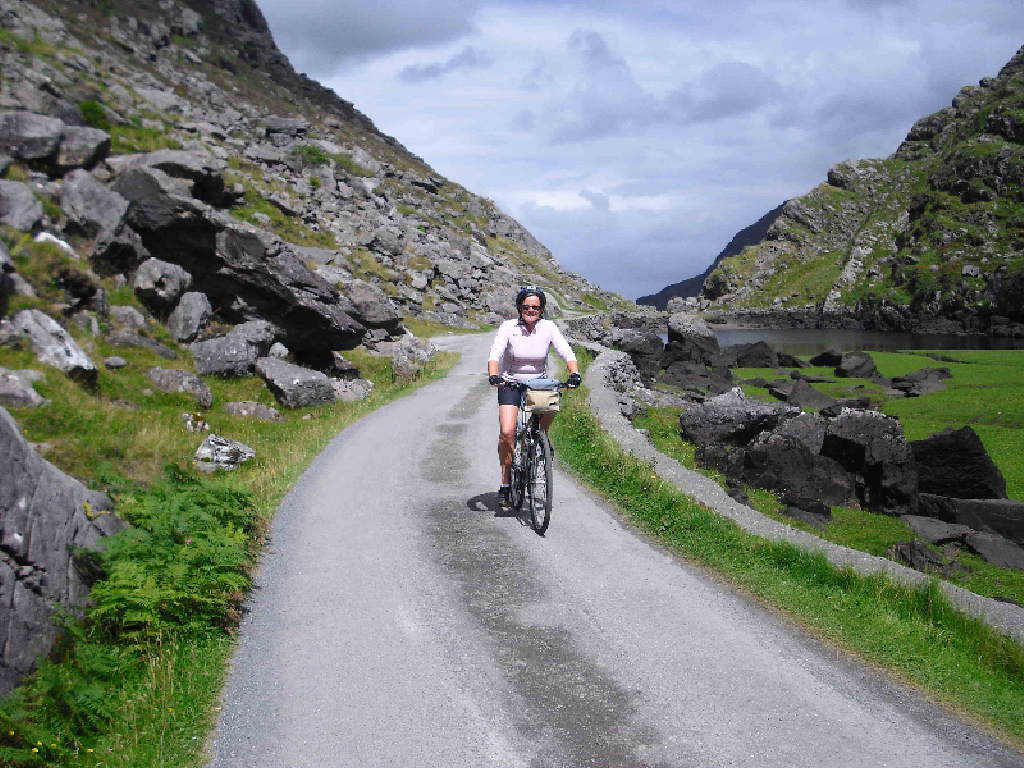 Exceptionally High Quality Tour
If you wish to take a very special bike tour in this most amazing of biking regions firstly you need to do two things outlined below. Having done so you will then appreciate what an exceptionally high quality tour we have put together but equally important you will realise that we have done so for a very reasonable cost.
Take a look at the summary of our exciting Itinerary. Although only a summary it will give you a very good idea of how packed with extras our tour is.
You need to study how our cost is made up. Basically you need to study "what's included in cost?. Note that we can remove items like dinners and change room type (we go for "best" rooms) Furthermore we can allow you to pay for other extras like admissions to castles etc., boat trips, horse ride (both over 1hr long). However in end you will end up spending more . We have saved you time, hassle and money in including all these costs.
Not Just about Biking
Our motto is to make each day a unique and memorable day. From the route, which offers a different type of scenery each day to the places you visit (castles, forts, model farms etc) to the great food and hospitality you will experience at end of each day to the accommodation at each stop you will see that our tour is exceptional.
Do visit links to our accommodation to see its exceptional quality not to mention its uniqueness. We only select the best and having done that we go for their best rooms. For example at the Lake Hotel in Killarney we go for their "superior rooms". Visit site to see features of these rooms.
Unfortunately booking rooms like these leads to a more expensive single supplement. Note: If one goes for standard rooms the single supplement will also be less.
Summary: Cost Includes
Fully guided tour this region with a guide who has invaluable knowledge of road network, people and best places to visit, accommodation to stay in and places to dine, in order to make your holiday one you will always remember.

Accommodation in some of the finest accommodation that this region has to offer.

All meals, breakfast and full dinner (except for one dinnner).

Luggage transfer.

Entry fee to Castles, Museums, Parks and Country Houses.

Boat trip 1 hrs on Lakes of Killarney.

All Gratuties..
From first email/phone contact to every contact from now up to and including your stay with us all your dealings will be personally with Myself. In other words I personally take care of each guest. You do not deal with any third party who may be very professional but will most likely never meet you and therefore will not take the same interest in your holiday as I personally will.
For a "Personal Tour "you have come to the right place.