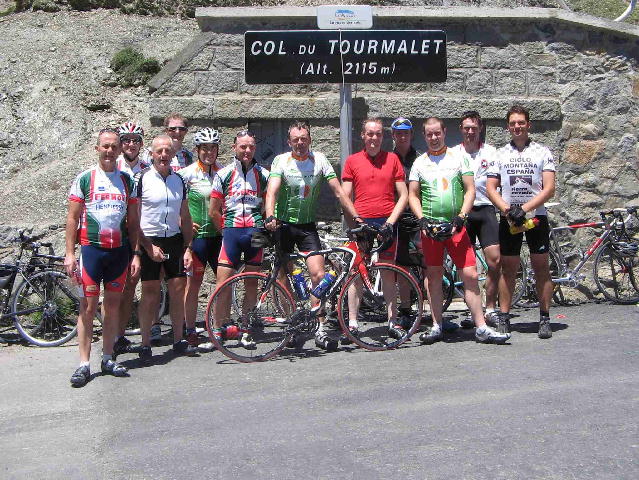 Pic 1 : some of group on Tourmalet two days before the etape du tour 2008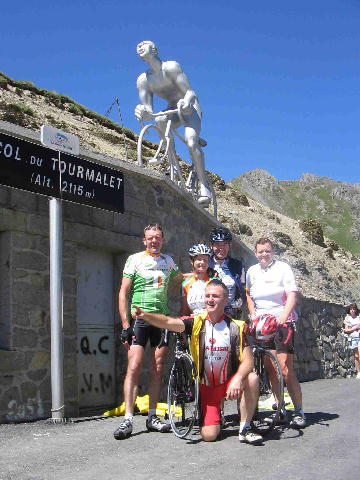 Pic 2 Gearldine and Declan O Donoghue , Barry and Pat Bridgeman on The Tourmalet
Fiona Barrett and Sean.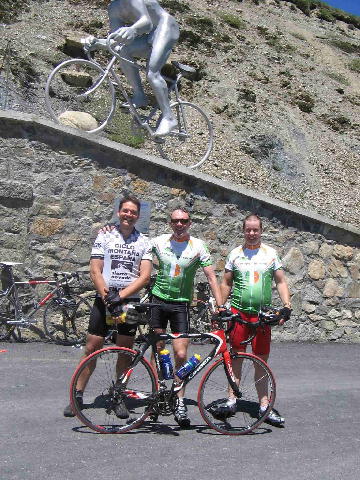 On Tourmalet with Steve and Sean.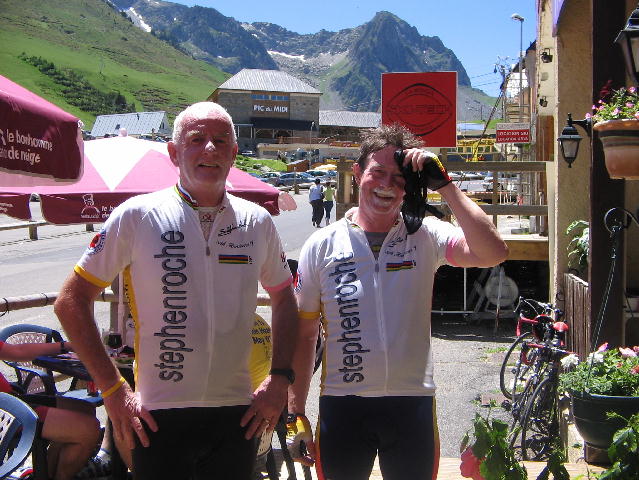 John Mc Namara and Michael O Brien On Tourmalet.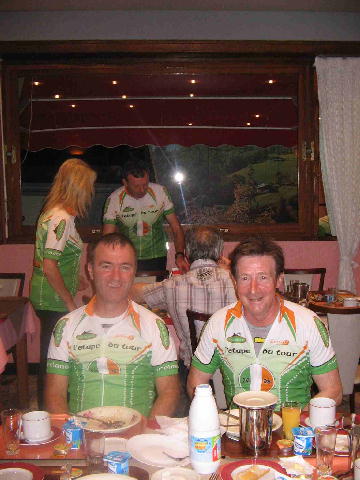 4.00 am breakfast on 6th July.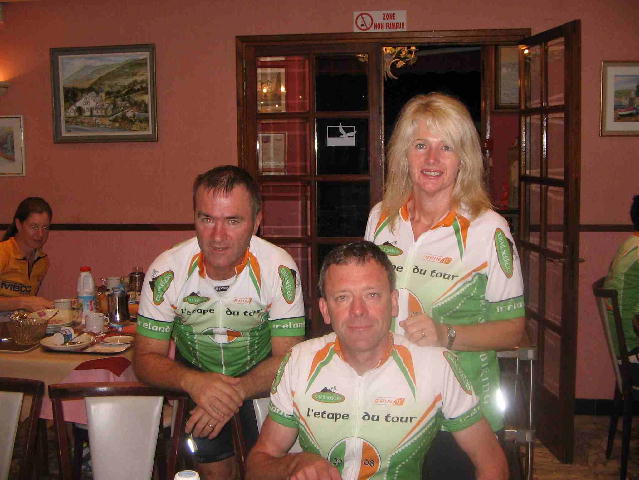 4.20 am on 6th July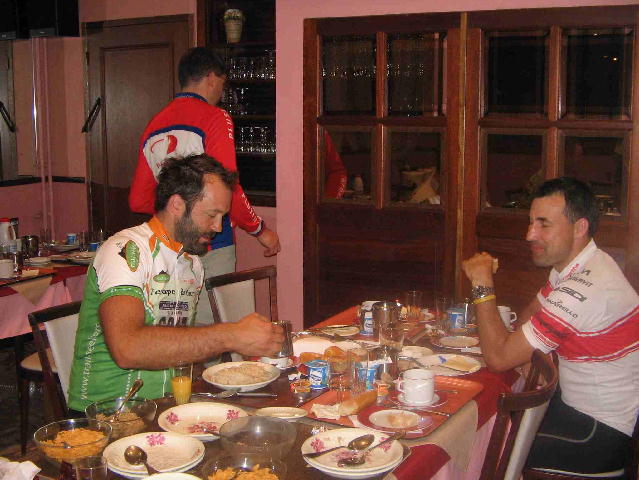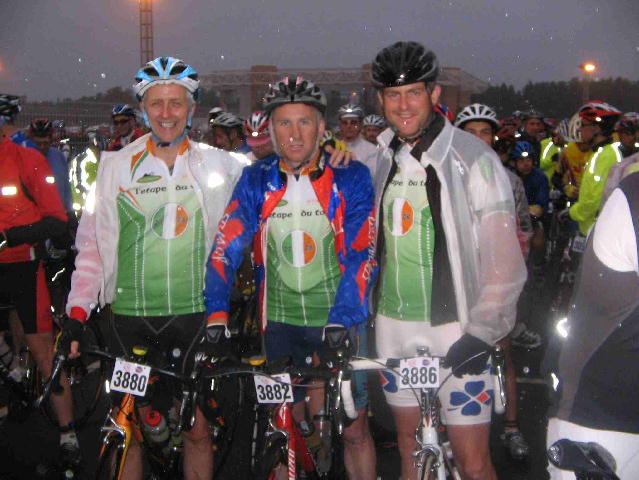 Denis , Jack and John keen to get racing.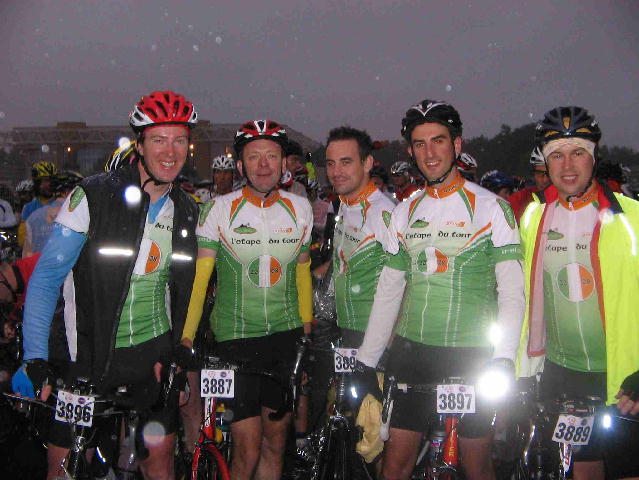 On start Line
At the Start line.
Pat and Sean on Start line.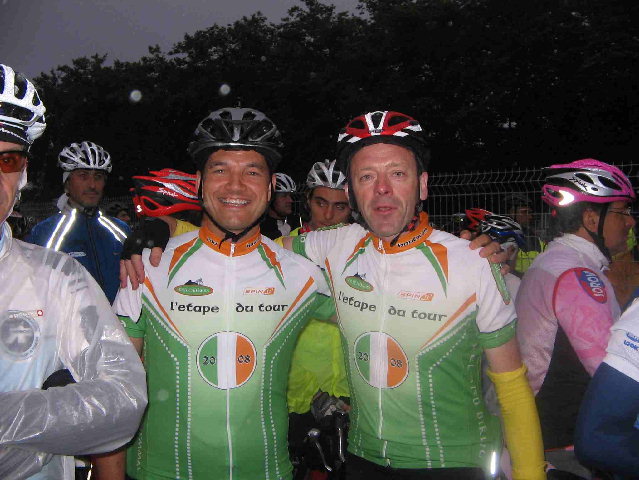 Steve and Sean on start Line.
Ready For the off.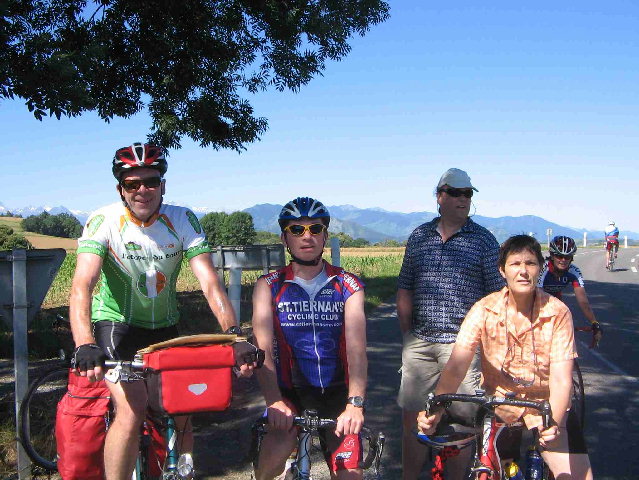 Fri 4th July..trip to the Tourmalet.."who needs a road bike?" Sean and Alan Killian and some confused tourists.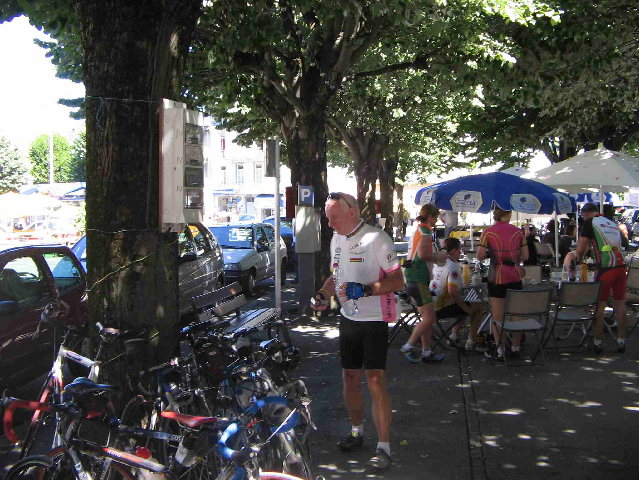 John Mc Namara contemplating the task ahead...climb the Tourmalet next.Photo at coffee stop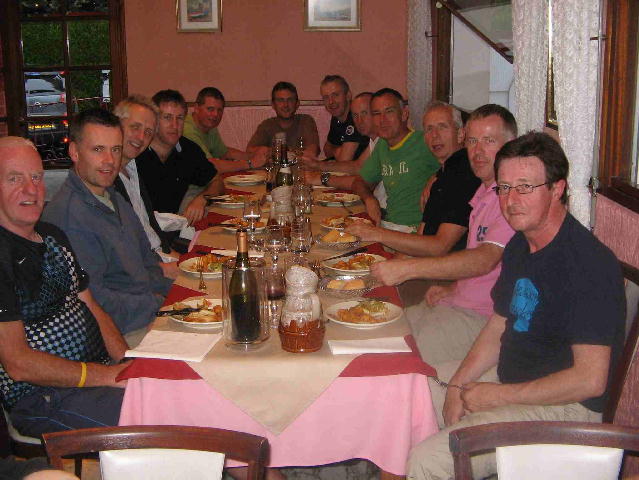 Groups at Dinner